Lifeforce Fitness

Lifeforce Fitness

• Free weights, machines • Cardio, circuit • Group fitness, athletic

• Free weights, machines • Cardio, circuit • Group fitness, athletic
Casual visits available during staffed hours
Copyright © 2014 by Phil Locke · All Rights reserved · E-Mail:
phil@lifeforcefitness.com.au
vonnie@lifeforcefitness.com.au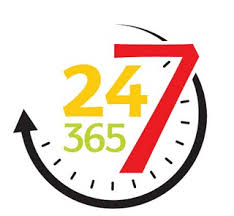 Staffed Hours;
Monday to Friday
9.00am to12.30pm
1.30pm to 6.00pm
Staffed Hours;
Monday to Friday
9.00am to12.30pm
1.30pm to 6.00pm
Qualifications
Both Vonnie and Phil have been working in the Fitness industry for years.

Phil first started training in 1980 but became committed to the fitness lifestyle in 1982 joining his first commercial Gym, Vigour in Olive Street Albury, after having trained at the old Squash centre in Olive street and the S.S. & A. club Gym.

He first started doing training programs in 1983 at the Super Health & Fitness gym in Wodonga.

In 1985 the Government recognised the need for professional training in the Fitness industry So Phil did the N.S.W. certified ACHPER Fitness Instructors course.

This year was the first experience at Fitness management in Mildura.

As an update to the Fitness Leaders course, Phil attended the AIS to start studying for the N.S.C.A. Strength & Conditioning Level 1 course with Level 2 completed in 1987.

1988 saw the introduction of the Australian A.S.C.A. to replace the American N.S.C.A..

To qualify Level 2 had to be done again and after some time Level 3 criteria was set and Phil qualified in 2003.

This is the highest level of coaching qualification for Strength and Conditioning in Australia.

Phil has also won four Australian Masters Natural Body Building titles with three of these also Australasian titles

Vonnie has completed VicFit Certificate 4 at Wodonga T.A.F.E. and has worked in the Fitness industry for 11 years.

Vonnie has also competed in Swimming, Netball and Basketball.



Phil Locke

2000 ANB National Masters Champion,

2001 Musclemania Australasia Masters Champion

2002 Musclemania Australasia Masters Champion

2003 Musclemania Australasia Masters Champion